Celebrating WEST's 20th Anniversary with 20 stories of impact. This week's stories are from Denise Aronson, Leah Cole, Elise Huang, and Yelena Wetherill.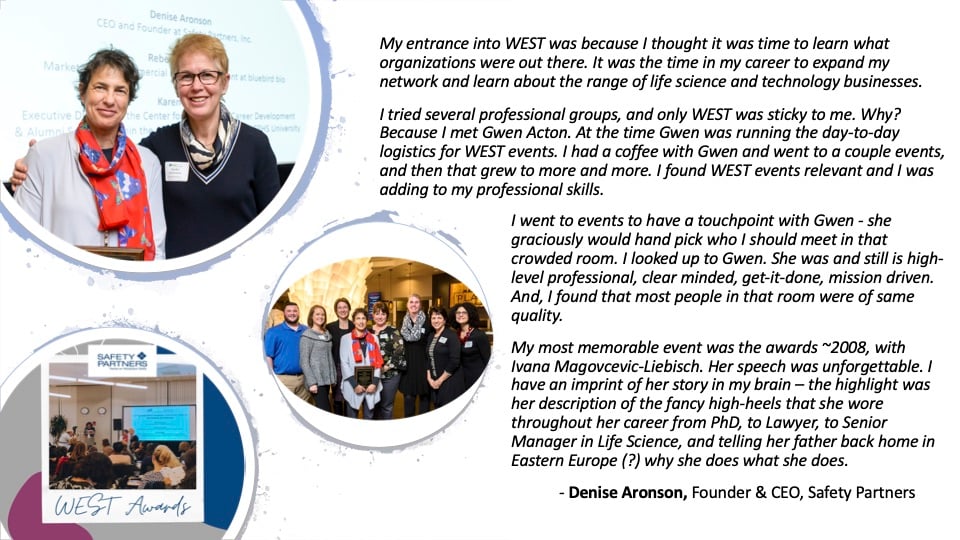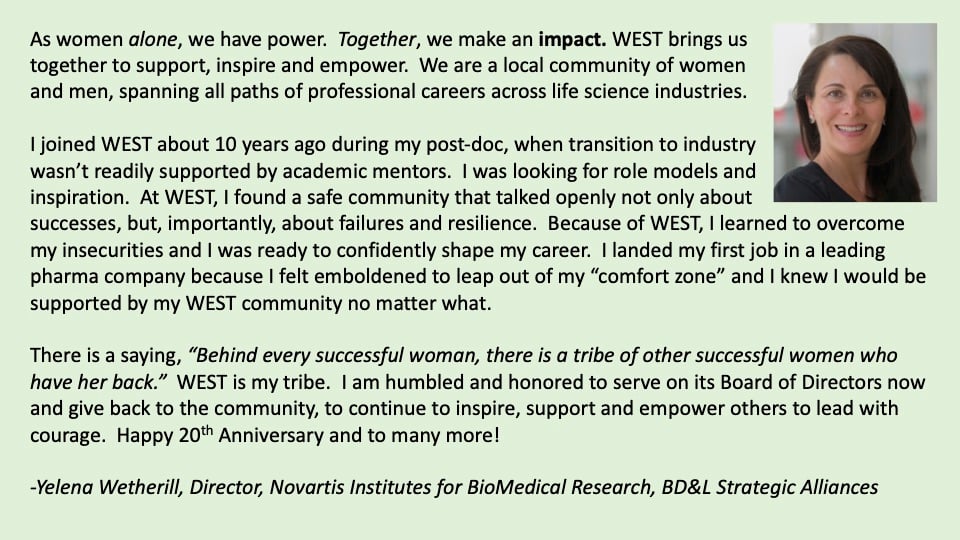 Yelena Wetherill, Director, Novartis Institutes for BioMedical Research, BD&L Strategic Alliances: As women alone, we have power. Together, we make an impact. WEST brings us together to support, inspire and empower. We are a local community of women and men, spanning all paths of professional careers across life science industries.
I joined WEST about 10 years ago during my post-doc, when transition to industry wasn't readily supported by academic mentors. I was looking for role models and inspiration. At WEST, I found a safe community that talked openly not only about successes, but, importantly, about failures and resilience. Because of WEST, I learned to overcome my insecurities and I was ready to confidently shape my career. I landed my first job in a leading pharma company because I felt emboldened to leap out of my "comfort zone" and I knew I would be supported by my WEST community no matter what.
There is a saying, "Behind every successful woman, there is a tribe of other successful women who have her back." WEST is my tribe. I am humbled and honored to serve on its Board of Directors now and give back to the community, to continue to inspire, support and empower others to lead with courage. Happy 20th Anniversary and to many more!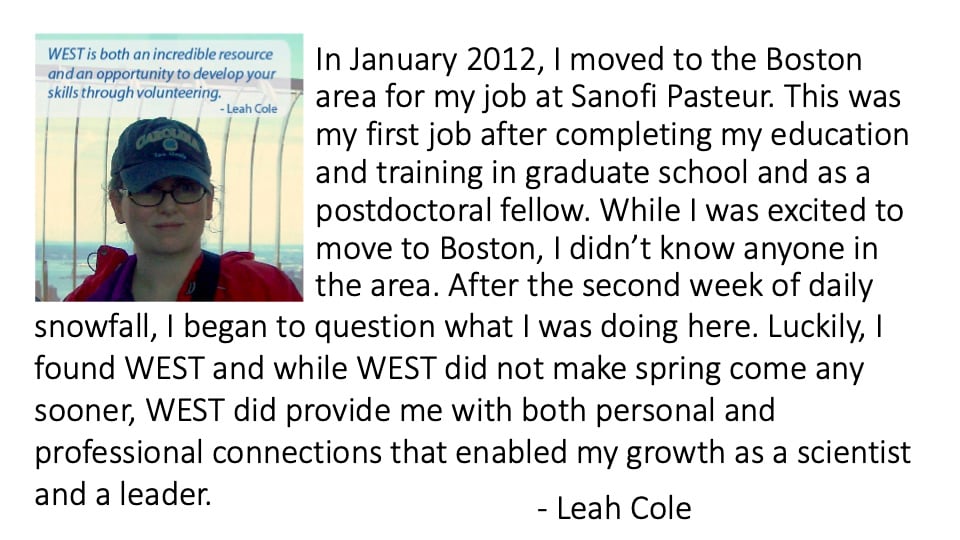 Leah Cole: In January 2012, I moved to the Boston area for my job at Sanofi Pasteur. This was my first job after completing my education and training in graduate school and as a postdoctoral fellow. While I was excited to move to Boston, I didn't know anyone in the area. After the second week of daily snowfall, I began to question what I was doing here. Luckily, I found WEST and while WEST did not make spring come any sooner, WEST did provide me with both personal and professional connections that enabled my growth as a scientist and a leader.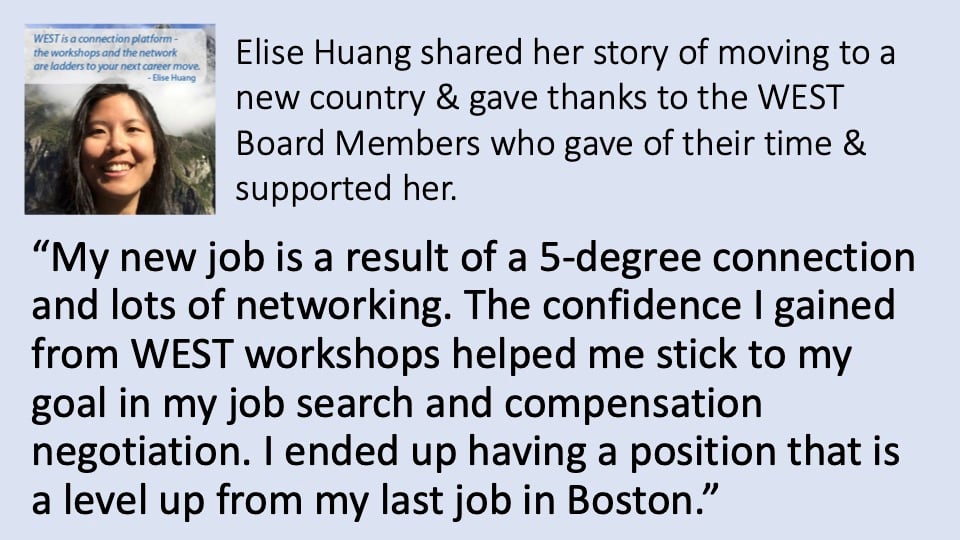 Elise Huang shared her story of moving to a new country & gave thanks to the WEST Board Members who gave of their time & supported her: "My new job is a result of a 5-degree connection and lots of networking. The confidence I gained from WEST workshops helped me stick to my goal in my job search and compensation negotiation. I ended up having a position that is a level up from my last job in Boston."
Please join us for our 20th Anniversary / 12th Annual Awards Night for a night of celebration and networking on 9/23.