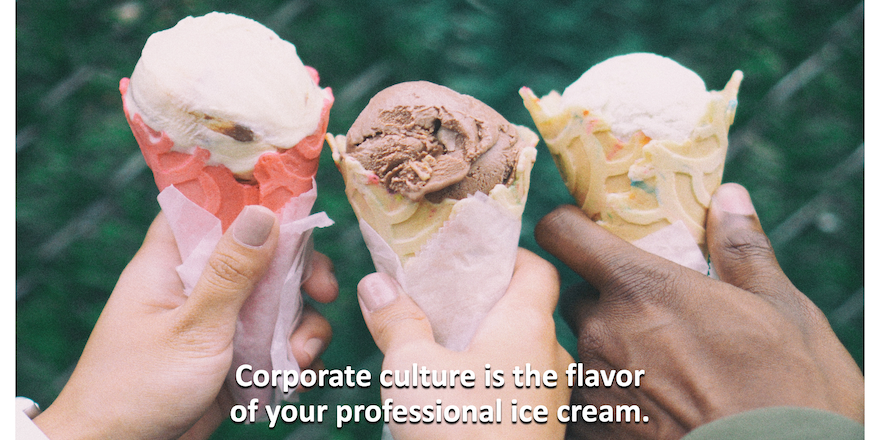 Corporate culture is the flavor of your professional ice cream.
We all order from the same counter, but we each create a unique taste from the shared experience. Who doesn't have strong feelings about pistachio versus rocky road? Samsung versus Apple? Even if we do combine them all in a gummy bear-topped cheat day indulgence.
Before you started at your current role, you investigated the company culture. Regardless of your role or your intentions, upon arrival, your primary task was acclimating. First you learned the why's and how's. You had to accept the existing culture while you got your bearings. But you're not a newbie anymore. It's time for the next step.