September 15 to October 15 is National Hispanic Heritage Month. The WEST community is proud to be diverse and support female STEM careers and female leadership within STEM industries for women of all backgrounds. There are many, many amazing Hispanic female leaders in the STEM industries. Below are a few profiles of Hispanic women that have made major contributions to the STEM industries and are great role models for up-and-coming female STEM leaders looking for experiences they can relate to.
Sabrina González Pasterski
The world's "next Albert Einstein" is a Cubana from Chicago – at least that's how Harvard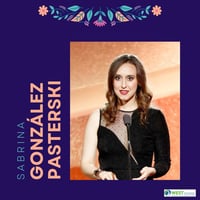 University describes Sabrina Gonzalez Pasterski. She is currently studying gravity within the context of quantum mechanics. She has been cited by Stephen Hawking and Andrew Strominger.
Nicole Hernandez Hammer
Nicole Hernandez Hammer is a sea-level researcher and environmental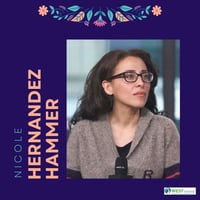 justice activist who educates and mobilizes the Latino community to understand and address the ways in which climate change negatively impacts them. her research is inspired by having gone through the loss of her own family home at age 15 due to hurricane Andrew.
Patricia Valoy
Patricia is a STEMinist- a feminist in the male dominated STEM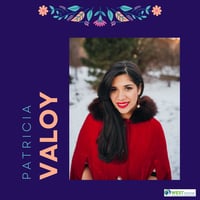 industries. She studied at Columbia university, graduating with a civil engineering degree in 2008. She is now a full time feminism diversity consultant for STEM companies. She speaks out about topics like sexual harassment, gender pay gap, and double standards.
Gabriela Farfan
Gabriela Farfan is a mineralologist, studying as a 4-year graduate
student at MIT- Woods Hole Oceanographic Institution. Her research, including why gemstones change colors when viewed from different angles, has earned her several awards, and an invitation to the state of the union, at which she was noted as one of the "outstanding young leaders in the scientific community."
Enith Morillo
WEST Community Member Enith Morillo shares her experiences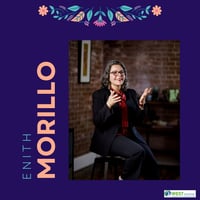 throughout her academic and professional career as a face for Hispanic Leadership in STEM industries.
"As a Latina and first-generation college graduate in the life sciences industry, I had few, if any, role models who looked like me when starting out. However, I did not let that deter me but rather used it to my advantage.
When you look different and have a strong accent, you easily stand out and are remembered, which is great for networking. Although it can be quite intimidating to open your mouth and voice your opinion when you have a strong accent, the key is to embrace a feeling of belonging."
She shares her best advice for those who are looking for a role model they can relate to, and what skills and characteristics have served her best while becoming the role model she always hoped to have:
"As an immigrant from Venezuela, the tools that served me best to advance my career were grit, resourcefulness, and perseverance. There will always be obstacles on your path, be prepared to overcome them.
There are innumerable resources and supporters out there. Seek them out!"
WEST is grateful to our members who are willing to share their experiences and advice with other community members. Enith's experience highlights the value of working hard, finding community, and becoming the change you wish to see. She is a light in a community of women whose presence is still growing and developing within the STEM industries. Thank you so much to Enith for being so open and sharing her experience!