Innovation and all the benefits that stem from it, are correlated to board diversity. Regardless of whether you're planning to join a board, you should be aware of where organizations that impact your life sit on the spectrum of board diversity.
Check out some of the best infographics in the Missing Pieces Report: The 2018 Board Diversity Census of Women and Minorities on Fortune 500 Boards. Download the complete report, a multiyear collaboration by the Alliance for Board Diversity and Deloitte here.
Join #WESTorg on February 7, 2019 for the #WESTevent panel discussion 'Get on Board: Inside the Board of Directors'.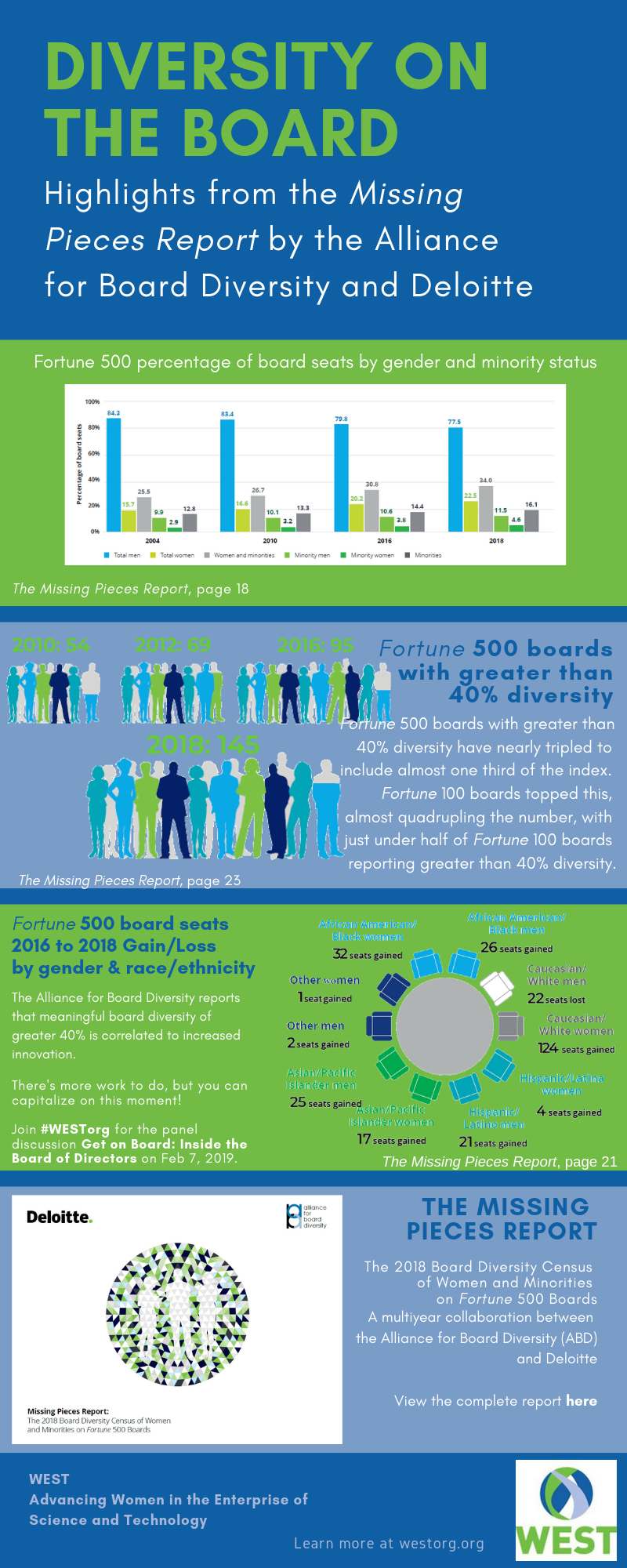 #WESTorg #WESTevents #OwnIt #networking #Cambridge