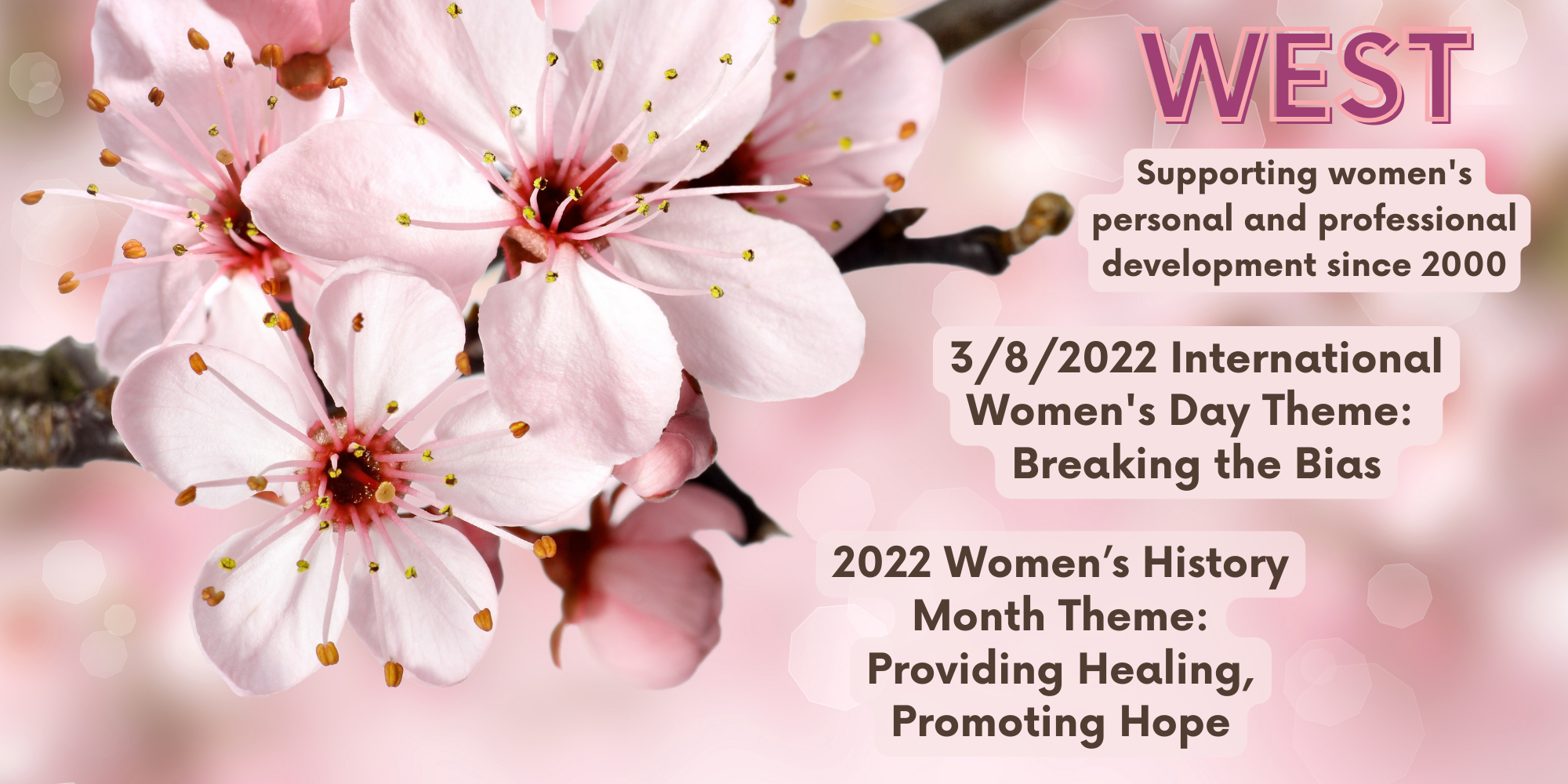 This year's National Women's Month theme is "Providing Healing, Promoting Hope." According to the National Women's History Alliance, as written on History.com, this theme is "both a tribute to the ceaseless work of caregivers and frontline workers during this ongoing pandemic and also a recognition of the thousands of ways that women of all cultures have provided both healing and hope throughout history."
In just a few days, we will mark the 2 year anniversary of when the World Health Organization (WHO) declared a pandemic due to the spread of COVID-19. If you were like me, you packed up your laptop and thought you'd be back in the office in a few days, maybe a few weeks at the most. But, I have yet to be back in the office on an official basis. In May 2020, I began a new job – the first virtual employee in my department – and I'm still working in my slippers and jeans. My work now, however, is very much aligned with this year's theme as I am a fundraiser for a community hospital in Boston, MA. When I do go into the medical center, I am in awe of my colleagues who treated some of the most critically-ill Covid patients while also serving as their caregivers when their families could not visit.
While much has returned to pre-pandemic levels, we are forever changed. As we heal and look for hope, where do we go from here? We must lift each other up and remember that we all have gone through this together. And, we need to find time to take a break and enjoy each other's company. Consider joining WEST for our STEAM series which marries science and the arts through Broadway. Our event on March 24 features behind the scenes looks at the musical Radioactive, about Marie Curie.
To learn more about National Women's History Month, visit womenshistorymonth.gov, and find events in your community.