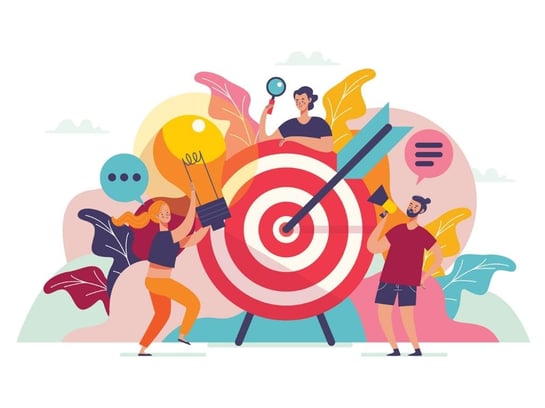 This webinar, led by Clara Angelina Diaz, will help you focus on your goals for the upcoming year and create an actionable plan to accomplish these goals. This begins with focusing on your life's mission, purpose, goals, plans, values, and career. Creating a vision statement allows you to have a clear idea about how you want to improve each aspect of your life.
Finding the connection among your life's mission, purpose, goals, plans, values, and career will lead you to be successful. Each of these components are important to consider when you are imagining your life in the future. Living everyday with purpose and sticking to your goals will ensure success.
This past year was filled with uncertainty and challenges. The circumstances of the pandemic made it more difficult to set and accomplish goals. For many people, just sticking to a schedule was a difficult task. Now that we know the situation and we have adapted to the circumstances, it is time to continue personal growth and achievement. Focusing on what is in your control can lead to more productivity in achieving your goals.
There are active and passive goals. For some people, their goals are passive and more focused on what they would like to have. Active goals involve thinking about what you need to do to accomplish your goals. Self-reflection is essential to stay honest with yourself about accomplishing your goals. Creating a vision statement will allow you to have a clear picture of what you want and how to get there.
The key to accomplishing your goals is to stay motivated during the process. The most effective way to do this is to ask yourself, "What is my why?" Achieving a goal is difficult because you are doing something you have never done before. Reconnecting with the reason you are pushing towards a goal is important when you hit a roadblock while trying to achieve a goal.
Register for this course if you are ready to create a plan for your long-term goals and be fueled by their importance to help you accomplish them!
We have three events left this year and we hope to see you there! Courageous Conversations (free for members) on 12/9, Dynamic Deal Structures for Ever-Changing Environments (free) on 12/10, and Creating Your Vision Statement for the Year Ahead on 12/15. WEST is hosting many events in the upcoming year to help you advance your career and accomplish your goals. Join us for our Career Possibilities Series, beginning on 1/20 with New Commercial Strategy, Product Planning, and Marketing. Find all our events on WEST's upcoming events page.