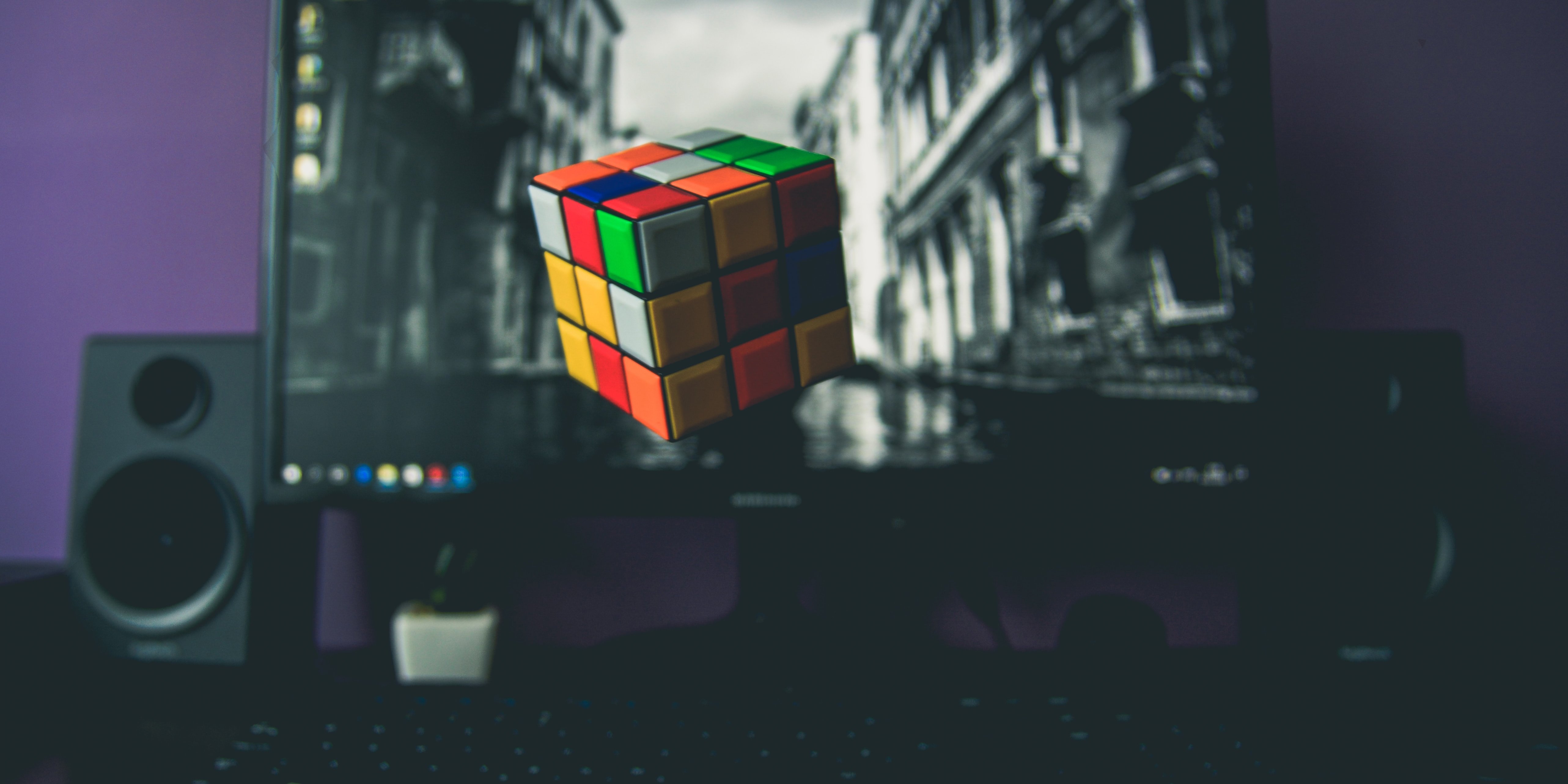 Promoted to manager? Congrats!
Wait, wait. Wait. What exactly is my job now?
The shift from individual contributor to manager can be difficult. As Karen Dillon explains, "The irony for most newly appointed managers is that the skills and qualities that earned them the promotion are very different from those that will serve them well as a leader."
This paradox is especially sharply felt in STEM. Fortunately, while acute, this reaction is also incredibly common. To learn more, WEST spoke to Richard Laskey about his experience transitioning from a senior software engineer to software engineering manager.
---
W: Hi Richard. Thanks for talking to WEST. This month, WEST is exploring that jump from technical expert to manager. No matter how well you know your stuff or your team, it can be disconcerting. Can you start by speaking to that?
RL: Sure, well, yes. The framing of management is often that the tech or the 'do' and the challenges that first got us interested in this work become distanced from your day-to-day as a manager. But that has not been my experience.
One of my former bosses once told me,
"Technology is easy. People are hard."
As an engineer, I could run, tweak and re-test my code until I figured something out. Repeated simulations don't work with humans or IRL production schedules. That's part of what my boss was trying to get at, but not all of it.
With each task, you have one chance to provide the appropriate supports for a system with a lot more variables than you ever considered as an individual contributor. It's a dynamic system and you can and must adapt as you go, but a strong start is always best.
As manager, your contribution shifts from your own value-add to maximizing your team's output by making sure each person has what they need to do their best work in the ways that work best for them.
You can't just be a bobble head with a rubber stamp. That's where your experience and understanding of the tech, the 'do' and the process come front and center.
Knowing the tech and understanding the 'do' are how I'm most effective as a manager. That's how I can best help my team.
W: So, what you're saying is that when you start managing in the field of your expertise, you're still applying that knowledge, but in a different context?
RL: There is a core, a foundation, of industry knowledge. Knowing your field, your science. And not just because you've done 100 iterations. But because you're at a point where you know that #101 will be different and new, and you're confident that you're equipped to learn and adapt as needed.
W: So, there's the knowledge and the knowledge acquisition process, and…?
RL: And there are transferrable skills, but that's just the starting point.
The move to management is not a direct scaling.
The human paradigm is distinct from anything you encountered as a developer. There's a whole new set of skills.
W: If you had to prioritize one skill, what do you think makes the greatest impact on your leadership? Especially when you're just starting out. There are so many important and new things you need to understand. Where do you start?
RL: Easy. And this isn't crucial when you start out. It's really the key to the city. And not just at work.
The #1 skill for managers? Active listening.
You're navigating this whole new social structure. Active listening and thoughtful responses are the key to everything else.
As a new manager, you're trying to coordinate this whole new set of variables, many of which are unknown-unknowns. People aren't algorithms. They are dynamic systems. And the influencing factors extend way beyond the work environment.
Active listening is how you begin to understand those dynamics, or at least their expression. What they are and how they shift with time and circumstance.
If you're thoughtful in your responses, then you become another factor in that shift. And to yourself, you are a known factor. You can help steer. And, if you're listening to your team, then that's how you get real traction.
W: WEST just looked at how emotional intelligence is an indicator of leadership potential. Self-awareness and empathy are major components, because they can offer clarity in otherwise unfamiliar situations. Active listening, that ability to hear and understand. To relate without projecting. When you incorporate adaptability, that's predictive of success in future, read, unfamiliar, situations.
RL: Yes, it's about finding and using mutual language. It's also about knowing when not to say anything. And people will tell you how that works for them personally, if you listen.
W: Is there anything specific to management that you find particularly gratifying?
RL: The coolest thing is being able to have multiple projects and tasks progressing and happening. You're able to do more. Well, it's really that your contribution multiplies. My workday is spent maximizing the output of my team's workdays.
As a manager, you're amplifying more than doing.
The fun part is that more things are happening than would be possible if it were just me. My job is to make sure that's always true. Pushing more tasks forward by nudging people, rather than doing the tasks myself.
Managing isn't my-style-fits-all. It's dynamic—among people, as well as across time.
Welcome guidance for one person might be micromanaging for someone else. Or, even to that same person in a different context. People differ from each other as much as they differ themselves over time, as they grow, both personally and professionally.
Management is teaching and motivating individuals. I'm still using my understanding of the tech. And now I'm listening to my team. The manager aspect is coordinating those things to maximize our output as a team while aligning all that with organizational goals.
---
Thanks Richard! Now that Richard has distilled some of the strategy, are you ready to get going with practical tactics?
Join WEST for two webinars geared towards new and aspiring STEM managers. Etta Jacobs will break things down into understandable concepts and do-able tactics that will help you take your next steps with confidence.