In July, WEST said a heartfelt thank you to the previous leadership and welcomed several new faces. Elena Spencer moved from Vice President to President, Karin von Hodenberg stepped into the Vice President role, Kristen Lorentz joined the leadership team as the Treasurer, and Jen Reilly is returning to the Clerk role. With all these new faces, WEST wants to allow our community to get to know your leadership a little better. Read our conversations with the new WEST leadership members below.
Elena Spencer
Elena moves into her new leadership position as the WEST President after having been part of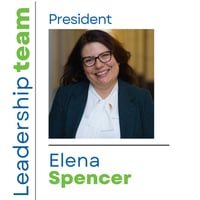 the WEST community for over a decade. As she has grown in her engagement with WEST she shares that she "feels honored to steward this position and serve the WEST community in this way." Elena is excited to get to know board members better, as well as build meaningful relationships with more and more of the WEST community members. "I'm a connector; I love creating intersections between people from different backgrounds to spark new ideas," Elena shares.
WEST has been part of Elena's transformation as she pivoted in her career from the lab bench to R&D operations, and she is thrilled to have the opportunity to pay it forward in this way. She comes into her Presidency intending to reach new parts of STEM communities by leveraging existing networks to expand WEST's connections. "I hope to continue to bring in new sponsors and members to expand our reach, source great ideas, and sustain our ability to deliver on our mission."
With her experience in nonprofit leadership, she brings the skills and confidence to prioritize fundraising as a means of growth. "Fundraising can be intimidating," Elena shares, "but people want to help." People will take an opportunity to support a cause bigger than themselves.
She is excited to be taking on such a challenging and rewarding leadership opportunity. She will confidently support great ideas and engage with and listen to the board, advisory board, WEST Senior Director of Operations Jaime Luna, and members of the WEST community to help WEST continue to provide a supportive space for professional development, networking and creating community in the STEM industries.
Outside of her position as Director of Technology Platforms and Outreach for Pfizer in Cambridge, MA, Elena has 2 children and a puppy that she loves to spend time with. She plays violin and is co-founder and CEO of the Kendall Square Orchestra. She loves to enjoy a nice day by taking a walk to a local coffee shop with her puppy.
Karin von Hodenberg
Karin has been part of the WEST community for 9 years, having first found WEST in 2016. She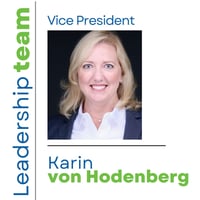 first started supporting WEST through involvement in many of the programming events. She loved being able to actively engage with the WEST community and give back to all who were so supportive and welcoming to her. With the opportunity to take on more of a leadership role in the WEST community, Karin approaches the opportunity with a "how can I make a difference?" mindset.
Now that Karin is moving into the Vice President role, she is excited to be able to find some focus areas where her work, as well as the impact of WEST, can make the most impact. She is passionate about pursuing diversity and equality with more than just our words, which WEST exemplifies. With WEST, she wants to continue to pursue diversity and equality to create a more intimate, supportive, and positive environment within the STEM community. She is excited to support and expand the WEST programming by scheduling a variety of events to continue to create the kind of inclusive, supportive STEM community that people love.
Outside of her full-time job as the Vice President of Quality at Monte Rosa Therapeutics and her WEST involvement, Karin enjoys playing tennis and has participated in a few tennis tournaments. She also loves broadening her perspective and views on life by traveling and living among other cultures.
Kristen Lorentz
Kristen is beginning her new leadership role within the WEST community as the Treasurer. "As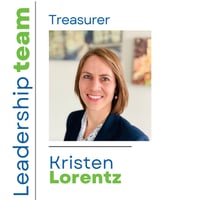 the Treasurer, I work closely with our team to oversee the management of our organization's finances. This includes resourcing the various initiatives that advance WEST's mission in the community and planning for its continued impact in the years ahead. I am excited for the opportunity to further shape and expand the ways that WEST empowers women to unlock their full potential," says Kristen. Kristen was part of the WEST fundraising committee last year and is excited to bring her passion for WEST's mission and growth to a new level with her role as Treasurer.
Kristen brings her extensive STEM experience in co-founding two different biotech companies to her new role. "As a bioengineer by training, I am passionate about integrating science and technology to solve intractable challenges and improve lives. We are in an exciting era in STEM- multidisciplinary teams are tackling increasingly complex problems with ever-advancing tools. I look forward to celebrating the life-changing breakthroughs that the next decades may bring." Her experience in co-founding has given her hands-on fundraising experience and working knowledge managing funds to support different programs and departments.
Outside of her full-time job as Chief Operating Officer at Deciduous Therapeutics, Kristen can most likely be found outdoors. "I enjoy exploring the world's natural wonders - oceans, forests, deserts, mountains - you name it. There are so many awe-inspiring sites that I find energizing yet peaceful," Kristen says.
Jennifer Reilly
Jennifer Reilly is returning to her role as WEST's Clerk. Jennifer has been with WEST for a little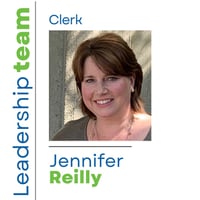 over 3 years, serving as a Board Member since 2020, and an Advisory Board member prior to that. Outside of her roles with WEST, Jennifer is the COO at Safety Partners, Inc. She provides guidance and support to employees in all departments of the company.
We are grateful to have such a passionate team leading WEST into the next year. Our leadership team is excited to meet you at an upcoming WEST event and continue to grow and engage more and more with the STEM community.