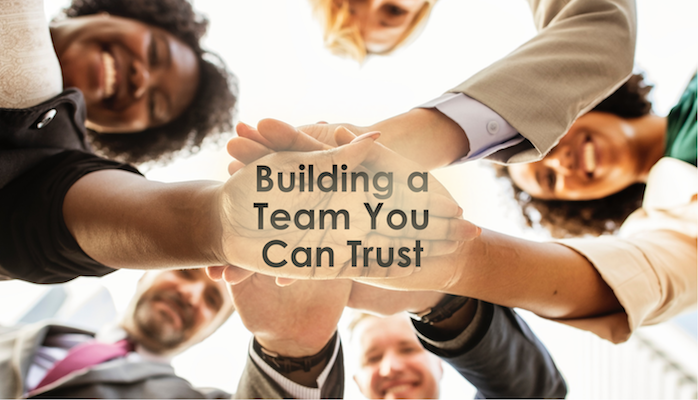 Just as leadership is a role best executed by personal example, in The Speed of Trust, Stephen M.R. Covey explains that the foundation of trust is personal credibility, which Covey describes as the product of "Four Cores":
Integrity: Do your actions align with your values?
Intents: What's your agenda? Are you thinking about your year-end bonus or your team's long-term success in the context of your organization's mission?
Capabilities: As important as what you know and how you do it, is your ability to accurately gauge your competencies and execute accordingly.
Results: Listed last, but this really comes before everything. This is the track record that proves a person worthy of that initial trust that gets things moving.